My latest release is out!
I'm involved in this exciting new series, published in honor of Canada's 150th Birthday. Books 1 to 6 are already out, and book 7 is coming soon.

#Canada 150


---

Events and Appearances:

Smashword sale event! All of my books are 25% off until Dec. 16, click

HERE

.

Contests and Giveaways



Barkerville Beginnings is Book 4 of the Canadian Historical Brides Series by Books We Love.



Welcome! I am so glad you stopped by!

I write historical romance. Actually, action adventure historical romance. Why? Because I want to create a more innocent, gentler world, where chivalry is not dead. I want to transport my readers to a different time and place. I hope to take them away from the fussy babies, looming deadlines and chaos of modern life, to a time of strong, dashing heroes on horseback and resourceful, resilient heroines. I want readers to share in the couple's adventures as they struggle to attain a love for all time.

History is romantic. To combine history with a love story is my ultimate joy and, I hope, yours as well.

You can find more about me in My Boudoir, including

Latest News

and

excerpts

from my current projects. Would you like to be notified by Amazon when I have a release coming out? Click on my picture above and click on the yellow Follow button beneath my picture on the left hand side of my Amazon Author page.

I don't blog regularly as I don't have the required attention span (!) but I will post every now and again on

Good Reads

. I do, however, enjoy Facebook and would love it if you stopped by my fan page to visit - I'm there almost every day. (You don't need a FB account, simply click on the link in the top right hand corner to see what I've been up to.) You can email me directly, or also follow me on Twitter.

---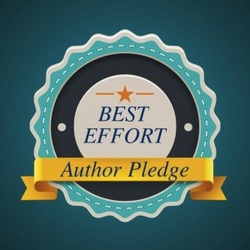 I'm not the fastest writer but I always try to do my best. Quality is the hallmark of a great book and that takes time, as does the research required to place my readers in the story.



---